Either procrastination, or biting off more than I can chew! I am just barely getting this coat finished, photographed, and posted in time!
I have a really hard time with signature style week every season. So I went through my inspiration board on pinterest to see if I could put any solid ideas together. After looking at my pins for boy ideas I came up with one word loud and clear:  LAYERS! I love layers! Not just on little boys, but also on myself– I'm a huge sucker for sweaters and cardigans. Which is perfect for this time of year!
Score one for me!
So I decided that since this week was also the week of the Pea Coat sew along for Peek a Boo Pattern Shop, then a pea coat was exactly what Mackathanial needed.
For the outside of the pea coat I used one of Nathan's old wool shirts. It was always too itchy for Nathan to wear. I love it!
There is an middle layer made of some lime green polyester. I wanted this coat to be warm enough to wear to church during the cold weather here.
The coat is lined with super soft grey flannel.
The welt pockets were an adventure! I spent about 4 hours on the first one, but the second one only took 30 minutes. I'm so glad I put them in the coat, Mackathanial thinks they're: "BEST EVER!"
Total cost: $0
Linked to: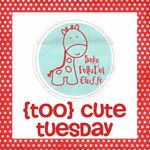 Feather's Flights